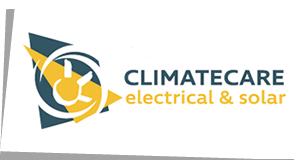 RECENT POSTS
Back to Latest News & Specials
Avoid the traps & pitfalls when buying solar systems
27 October 2015
Best Price not always best system
If a solar system seems too cheap to be true, then it is probably is!
Ways how they get the price so low:
a) The solar company is buying absolute junk panels and inverters on the spot, from manufactures and wholesalers offering products below cost, with no plan to be around for the warranty.
Climatecare Electrical being established in the Rockhampton region now for 10 years as a Solar designer and installer, recommends teir 1 modules, with world leading manufactures of inverters, like SMA, Schneider , ABB .
b) Many Solar Companies are retailers only, and use sub Contactors and paying these guys less than the industry standard, which pushes them into using lower quality balance of system materials and components, and cut corners on the quality of the installation.
Installing solar is a least a 2 person job that takes the better part of a day per system and requires lots of training, equipment, consumables and insurances.
Climatecare Electrical has on staff, accredited designers and installer who are master electricians.
c) The company has no interest in going to the expense of surveying your roof, evaluating your solar potential, or electricity usage patterns. Climatecare Electrical use the latest satellite imaging, discusses your power usage pattern, designs a system that's meets your needs and budget.
Servicing the Rockhampton region we can offer a site inspection to ensure no surprises, and no other charges. Ergon energy now charge for installing a solar meter, please ensure that you understand this addition cost. Your quote should detail the site for your solar panels, energy production, usage and savings. Download an example of what you need to know here.
You'll never have to pay a power bill again
People think that having a decent-sized solar system means that not only will they never have to pay an electricity bill again, but they'll also get a fat cheque in the mail every quarter from their electricity companies.
This will only happen if you were lucky enough to sign up to a gross feed-in tariff years ago. With net feed-in tariffs hovering around 6-8c per kWh mark around Australia, the days of a solar system being a license to print money are in the past.
Ergon has increase it daily network access charge to almost $100 per quarter. This doesn't mean that you can't significantly reduce your electricity bill. For example a 3kw solar system saves on average $1250 per year.
Ask the hard hitting questions
Do not be fooled, you shouldn't believe everything a salesperson says!
How do I achieve those saving?
Understand solar production, your consumption and expected saving, at Climatecare Electrical our quote details all these factors, and we take the time to explain.
What are your warranties and how do they work?
In reality, there are actually four separate warranties that you get with your solar system – the 'performance warranty' being one of them. The other three are for your inverter, the panels themselves, and the workmanship. In terms of warranty, what you really want to look for is:
– A 5 year standard optional extended to 10 year warranty for your inverter
– A 10/12 year manufactures warranty for your solar panels, with 25 years performance
– A 5 year warranty for the workmanship extended to 10 years when joining Climatecare Electrical's maintenance program
Check that the warranty is backed by an Australian Entity; we do because we genuinely care.