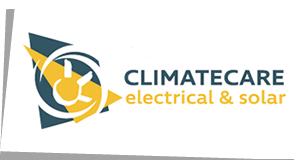 RECENT POSTS
Back to Latest News & Specials
Jinko Solar Set to Release 460W Panel in Australia
12 November 2019
One of Climatecare Electrical's panel supplier's, Jinko Solar is set to release their most innovative panel yet… The 460W Jinko Tiger. The announcement was made at the All-Energy conference in Melbourne at the end of October, with the release set for the first half of 2020. This is set to revolutionise the Australian commercial and off-grid market, keeping competitors such as LG on their toes.
In an article written in PV Magazine Australia, Jinko Solar's Director of Product Management, Jeff Zhou, acknowledged three main innovations that have contributed to the success in the development of their latest release; the deployment of nine busbars, half cut cells and tiling ribbon. Jinko have chosen Australia to launch the Tiger due to our trending Solar Market, and who could argue with the continual focus on Climate Change and Sustainability.
The Tiger will cut labour costs of off-grid and larger commercial installations due to the need for fewer panels. The release of the Tiger comes six months after the release of their "Swan" range in Shanghai, which achieves 415W.
Jinko's tiled Tiger delivers 460 W for utility scale, C&I developers