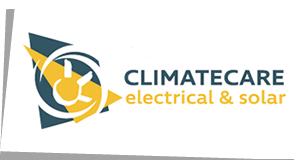 RECENT POSTS
Back to Latest News & Specials
Sunpower Performance now in Rockhampton
5 August 2019
This week we are excited to introduce our latest panel, the SUNPOWER P19 Black Shingle.
Now available right here in Rockhampton.
This panel has been undergoing our product appraisal process and has just graduated to the showroom.
There's a lot to like about this panel too.
Reputable American company with a long history in the industry including supplying panels to NASA.
High Power Enhanced active area and monocrystalline cells increase power and savings while designing out fragile ribbons and solder bonds on the cells.
High Performance Up to 28% more energy in the same space over 25 years.2Outperforms Conventional Panels in partial shade thanks to unique parallel circuitry. Proprietary bussing design limits power loss, maximizing production during morning and evening shading or soiling.
Premium Aesthetics SunPower® Performance Panels with their black frame and black backsheets blend harmoniously into your roof and add elegance to your home.
High Reliability SunPower Performance Panels are the most deployed shingled solar panel in the world.3Innovative cell shingling mitigates the leading reliability challenges associated with conventional front contact panels by designing out fragile ribbons and solder bonds on the cells.
SunPower stands behind its panels with its industry-leading Complete Confidence 25 year Warranty.
Ask us about the SUNPOWER Black Shingle
REFERENCES:1 Independent Shade Study by CFV Laboratory. 2016.2 SunPower 320 W compared to a Conventional Panel on same sized arrays (260 W, 16% efficient, approx. 1.6 m2), 0.6%/yr degradation (Leidos technical review 2017).3 Osborne. "SunPower supplying P-Series modules to a 125MW NextEra project." PV-Tech.org. March 2017."4 Measured at Standard Test Conditions (STC): irradiance of 1000 W/m², AM 1.5, and cell temperature 25° C.5 Class C fire rating per IEC 61730.