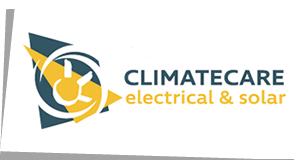 RECENT POSTS
Back to Latest News & Specials
What solar system should I choose?
27 October 2015
This is the question all our customers ask, and now with battery storage a real add on option there is many things to consider. Here a Climatecare Electrical and solar as accredited designers and installers of Solar in the Rockhampton region, we a continuing to follow market trends and product release. Consider your site, what you would like your solar system to achieve, be that reduce my spend on electricity or going off grid all together. There is 3 types of systems each with is benefit, but your site, budget and outcomes will dictate your choice. We here to help, explain the best system for your application and budget.
STRING INVERTERS
String Inverters are the most commonly used way to connect and generate power from a solar system, its low cost, reliable and suited to most sites. There is a wide range of inverters on the market now that are battery ready.
Where by the lower output draws down the overall performance of the system. This mean a system can output more energy in vary conditions affected by shading, soiling orientation and tilt. As they work in partnership with a string inverter they are also battery ready.
MIRCO INVERTERS
Micro Inverters allow for each panel to have its own inverter, this simply put the benefits of an optimizer and inverter on each panel. As with optimizers each panel's performance is not affected by the others in the array, and ther by produce more energy.
However because they convert the DC to AC at the panel on the roof and batteries discharge and charge in DC they are always going to need a battery inverter to AC coupled into the system thus more expensive.