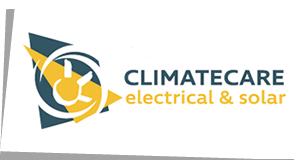 < Back to Inverters
SolarEdge HD-Wave
Solaredge takes Inverter technology to the next level, by combining the best of features of String Inverters and Micro Inverters. Solaredge is described as an Optimised system. The DC/AC Conversion is done within the inverter just like normal string inverters, however, Solaredge improves system performance by placing an "Optimiser" under each panel which performs the MPPT function. A normal string inverter typically has 2 MPPT's, Solaredge gives you as many MPPT's as you have Panels. The result is a very flexible system that is highly efficient and shade tolerant by enabling each panel to perform to the best of its own ability.
The SolarEdge HD-Wave has won the 2016 Intersolar award thanks to its new power conversion technology. Available in sizes ranging from 2.5kW to 10kW, this single-phase inverter is the smallest in the world.
Convenience

The HD-Wave's small size and light weight (<11.4kg) make it easy to fit in tight spaces. Moreover, it can be installed inside or outside your home. With a very well designed mobile app, once your Solaredge inverter is setup, you rarely need to even look at it again.

Performance

The SolarEdge HD-Wave has a record-breaking efficiency of 99%, which means it creates less heat and generates more energy, for a better return on investment.

Technology

While traditional inverters use electrolytic capacitors, the HD-Wave possesses thin-film capacitors, making it more reliable. In addition, it features an integrated DC Safety Unit, eliminating the need for external DC isolators.

Smarts

SolarEdge HD-Wave inverters can be fitted with an optional Wi-Fi card and  smart meter with ±0.5% accuracy. Designed to work with power optimizers, they allow you to monitor, not only your power production at the panel level, but also your power consumed and power exported.

Compatibility

SolarEdge's HD-Wave is compatible with the StorEdge Interface for Smart Energy Management StorEdge applications.