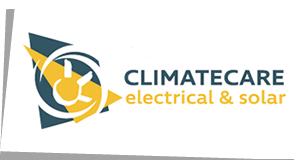 < Back to Panels
Jinko Cheetah PERC 60M Mono Series
A highly efficient, visually pleasing monocrystalline panel from a Tier 1 manufacturer at an affordable price, the Jinko Cheetah PERC is the latest in the Jinko lineup.
Jinko Cheetah PERC features
Smart and beautiful

The Jinko Cheetah PERC's 5 busbar solar cell design increases its efficiency while improving its look, making it the ideal rooftop solution.

Highly efficient

The Cheetah PERC 60 module features a higher conversion efficiency (up to 19.48%) thanks to its Passivated Emitter Rear Contact (PERC) technology.

Resistant to PID

Its excellent anti-PID (potential induced degradation) technology guarantees the Jinko Cheetah PERC limited power degradation under extremely strict testing condition (85℃/85%RH, 96 hours) for maximum power generation.

Performance in low light

The Cheetah PERC panel's advanced glass and textured cell surface provide it with superior low-light performance.

Resilient to severe weather

The Jinko Cheetah PERC is certified to resist high wind (2400 Pa) and snow (5400 Pa) loads.

Sustainable in extreme conditions

Certified by TUV NORD to resist high salt mist and ammonia, the Jinko Cheetah PERC is the ideal panel in coastal environments.

More Warranty – More Confidence

All Jinko Panels now come with a 12-year manufacturers warranty, unmatched by most other manufacturers.