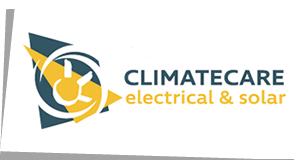 < Back to Panels
LG NeON 2 Solar Panel
An award-winning module by a world-class brand with cutting-edge cell technology and enviable looks, the LG NeON 2 is the panel of the future. It provides an ideal solution to homes with limited roof space or looking to expand their solar system by adding battery storage for instance.
A Multi-award winner, the LG NeON range won Intersolar awards in Germany three times in the last four years: in 2013 for its double-sided cell feature, in 2015 for the 12 wire busbars, and in 2016 for its improved generation capability.
The CELLO technology used in the LG NeON 2 modules increases their efficiency and reliability. It consists of better temperature coefficient in hot weather, 12 wire busbars (whilst conventional PV modules only have 3 or 4), and lower long-term degradation.
High-performing
Choice Magazine had LG NeON and 14 competitor panels tested by CSIRO in their Newcastle laboratory in early 2016, and LG NeON panels were found to be the most efficient as well as the overall winner. With their double-sided structure, the NeON 2 cells generate more power than single-sided ones, especially under low light conditions. This means they work longer hours during the day, as they start producing electricity earlier in the day and finish later in the evening. LG NeON 2's anti-reflective coating minimises the loss of light entering the panel. By allowing more light to be absorbed, it allows more electricity to be generated.
Despite its light weight of 18kg, the LG NeON 2 has wind loadings of 6000Pa front & 5400Pa rear and the 40mm frame , which make it much stronger than most other panels. Thanks to its improved electron flow, the LG NeON 2 works well in all weather conditions. Whilst standard panels see their production decrease over 25°C, the NeON 2 copes with the heat better – temperature coefficient of -0.37%/°C (against 0.42%/°C to 0.44%/°C for conventional panels) – and performs highly even on hot days. The LG NeON 2 has undergone a number of tests, including resistance to ammonia, PID and salt mist corrosion. Its severe (level 6) salt corrosion resistance means it can be installed on the coastline.
Future-proof
The LG NeON 2 panel uses the latest available technology, so it will remain relevant in future years. Thanks to its superior efficiency, it will save you valuable roof space, as you'll need less panels for the amount of power you seek. With batteries and electric vehicles coming in a few years, you will need to harvest during the day the electricity you wish to use at night in order to charge your car, for example. In order to expand your system's size in the future, roof space needs to be saved now. With a hybrid-ready system such as the LG NeON 2, your property will be future-proof.
In addition, the LG NeON 2 is visually pleasing. Its black cells and black frame look much better than standard silver-frame, blue-cell modules. This improved look & feel will make your roof more attractive and may increase the resale value of your property.
Long-lasting
The payback period of a high-end LG system is only about 1 year longer than that of a lower-cost version, but the advanced technology and high-quality components used in the LG NeON 2 allow it to produce more power, ultimately saving you more money.
Besides, the NeON 2 ages more slowly than conventional panels: most panels lose up to 3% efficiency in the first year and 0.7% in consequent years, but the NeON has a degradation rate of 2% in year 1 and 0.5% every year after that. Over 25 years, that is a difference of 5.8% output (86% – 80.2%).
Whilst the standard warranty period for PV modules is 10 years, LG NeON 2 panels carry a 25-year parts and labour manufacturer warranty, offering real peace of mind. Backed by LG Electronics, this long-lasting warranty offers product and performance cover. Moreover, you can register your product directly on the LG Australia website. LG will keep a record of your purchase in case you need to claim a warranty and have misplaced your paperwork. Finally, LG has sold 600,000 NeON 2 modules and only 10 have been returned, which proves how reliable these panels are.
Environmentally-friendly
When you purchase NeON 2 panels, you make a safe investment with a recognised sustainable world leader.
The factory in which the NeON 2 panels are manufactured, which is located in Gumi, South Korea, has more than 11,000 panels on its roof, creating a 3MW system while making the panel production process environmentally friendly. Besides, LG Electronics' Homogenous Substance Management system ensures there are no ozone-depleting substances in any of the materials used to produce the panels. In addition, the technology of LG panels allows them to create more clean energy during their working life than other panels. For all these reasons, the LG NeON 2 panels have one of the best carbon footprints in the market.