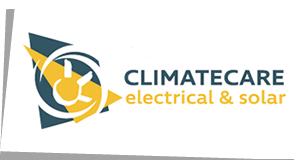 < Back to Panels
LG NeON R Solar Panel
The LG NeON R is ideal for people planning to expand their solar power system, or add battery storage or electric car charging units to it.
Latest Technology, Highest Efficiency
Besides its elegant all-black look, the LG NeON R is a highly efficient module. It possesses an innovative design featuring 30 multi-ribbon rear busbars while conventional PV modules only have 3 or 4 located at the front. This enables a largest surface of the front cells to be exposed to the sun, resulting in 38.5% more energy being produced per square metre than a standard 260W panel.
Moreover, the LG NeON R panel glass and cell surface are covered with an anti-reflective coating, allowing more light to be absorbed in the panel rather than reflected, for a higher output.
In addition, LG NeON R modules are made of N-type solar cells, which have extremely low Light Induced Degradation (LID) compared to the standard P-type cells, allowing more electricity to be generated.
Exceptional Strength
Heat-proof

Although solar panels are less effective under high temperatures, LG NeON R modules' improved temperature co-efficient enables them to perform better in hot weather.

Corrosion-resistant

LG NeON R panels have been certified for Salt Mist Corrosion to maximum severity 6 and Ammonia Resistance. This means they can be installed along the coastline.

Cyclone-safe

LG NeON R panels, like other LG modules, are designed to sustain strong winds thanks to their reinforced double-walled frame. While most brands' panels can endure wind loads of 2400 Pascals, LG modules are certified to withstand wind forces of up to 5400 Pascals.
Superior Warranty
With a network of 70 dealers nationwide and offices in every mainland State, LG Electronics Australia Pty Ltd guarantees your solar panels in Australia and New Zealand, offering you the local support you need.
The LG NeON R carries a 25-year parts & labour product warranty – i.e. 15 years more than its competitors – as well as a 25-year performance warranty. It comes with a linear performance guarantee of 87% of nominal output after 25 years, when most solar panel brands only offer 80.2%. Finally, the annual degradation rate between the 5th and the 25th year is 0.4%, compared to 0.7% for standard panels.
Outstanding Quality
After 25 years of solar energy research, LG launched its first Mono X series in 2010. Today, LG solar panels are made in a fully-automated factory in South Korea and sold in 32 countries. This state-of-the-art manufacturing plant, coupled with LG's strict Six Sigma quality control process, ensures high quality, consistent products.
NeON R modules are tested in LG's own testing labs at three times the IEC standard (international quality standard for solar) level for more reliable, more durable panels.
The PID (Potential Induced Degradation) resistance of LG panels has been independently tested. Thanks to LG's anti-PID technology, its modules remain efficient longer than conventional panels.
Flash testing shows the power output of LG NeON R 360W panels sits between 360W and 371W, so you might actually get more watts than you've paid for.