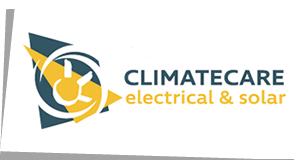 < Back to Panels
Q CELLS Q.PEAK G4.1 Series
The Q.PEAK-G4.1 is a premium tier-one, monocrystalline panel. It's perfect for people seeking a high-end panel from one of the world's most established manufacturers. Despite its high quality and manufacturing origin of South Korea, it's very competitively priced compared to other monocrystalline PERC panels. The higher output reduces the number of panels required and the 12-year product warranty includes labour (exclusively for Solargain customers in Australia). It's an excellent choice if you're in the market for a premium panel.
About Hanwha Q CELLS
With headquarters in South Korea and Germany, and manufacturing facilities in China, South Korea and Malaysia, Hanwha Q CELLS ranks amongst the world's biggest and most trusted solar PV manufacturers. The company was founded in 1999 and has grown to become a NASDAQ listed multinational, providing a range of photovoltaic products and services to a variety of clients in the utility, commercial, government and residential markets.
Introducing the Q.PEAK-G4.1
Q CELLS has recently released the 4th generation Q.PEAK panel, a high performance monocrystalline module with Q.ANTUM Ultra cells (PERC) providing additional power and yields compared with standard mono cells. With a black frame and black cells, the new Q CELLS Q.PEAK combines premium aesthetics and increased power.
Why choose Q.Cells?
Q.Cells are a well built, high performing, value for money panel backed by a highly diverse company that is very responsive to warranty issues if they arise.
Q CELLS Q.PEAK features
Automated production

The Q.PEAK panels are manufactured in Q CELLS' new state-of-the-art facility in Korea, where everything is automated, greatly reducing the chance of defects and even tiny mismatch.

Improved space efficiency

Thanks to its 18% space efficiency, the Q.PEAK allows you to get more power per square meter and save roof space.

Better performance warranty

With an efficiency of 98% of nominal power the first year, and an annual degradation rate of 0.6% thereafter, it is 1% higher each year than Q.PLUS, which is already superior to industry standard.

Enhanced wind ratings

The 4th generation frame has been tested and rated to a very impressive 6970Pa in cyclonic regions and 7760Pa in non-cyclonic regions. The panels were tested 10,361 times.