If you are looking for a high quality air conditioning installation in Rockhampton and surrounds, look no further than Climatecare Electrical. We offer popular brand air conditioners and superior installation without the shortcomings of cut price installations. When quality, reliability & neatness is important, you can't go wrong with an air conditioner from Climatecare Electrical. Give us a call and find out what make us different.
Solar AC/DC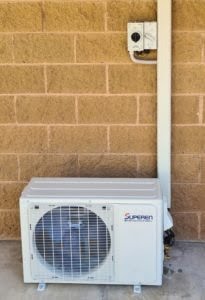 Solar AC/DC manufacture Solar powered Air Conditioners that use regular solar PV panels to provide power to a high efficiency DC Inverter Compressor. An AC connection provides a back up so you are never without cooling. You can add anywhere from 3 to 9 panels depending on how little mains power you want to use. There is even a 48V Off-Grid version. Solar Air Conditioners have had a chequered past, there is no denying but Solar AC/DC is next generation tech that even qualify for Federal STC Incentives, just like a normal solar system.
Mitsubishi Heavy Industries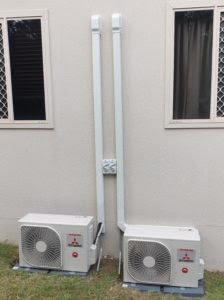 Mitsubishi Heavy Industries range of reverse cycle inverter air conditioners have 5 years warranty for residential and commercial applications. This makes them ideal for rental properties. Their features include market leading energy ratings, super quiet, vector control, allergen clear, timer functions, auto start and much, much more!
Rinnai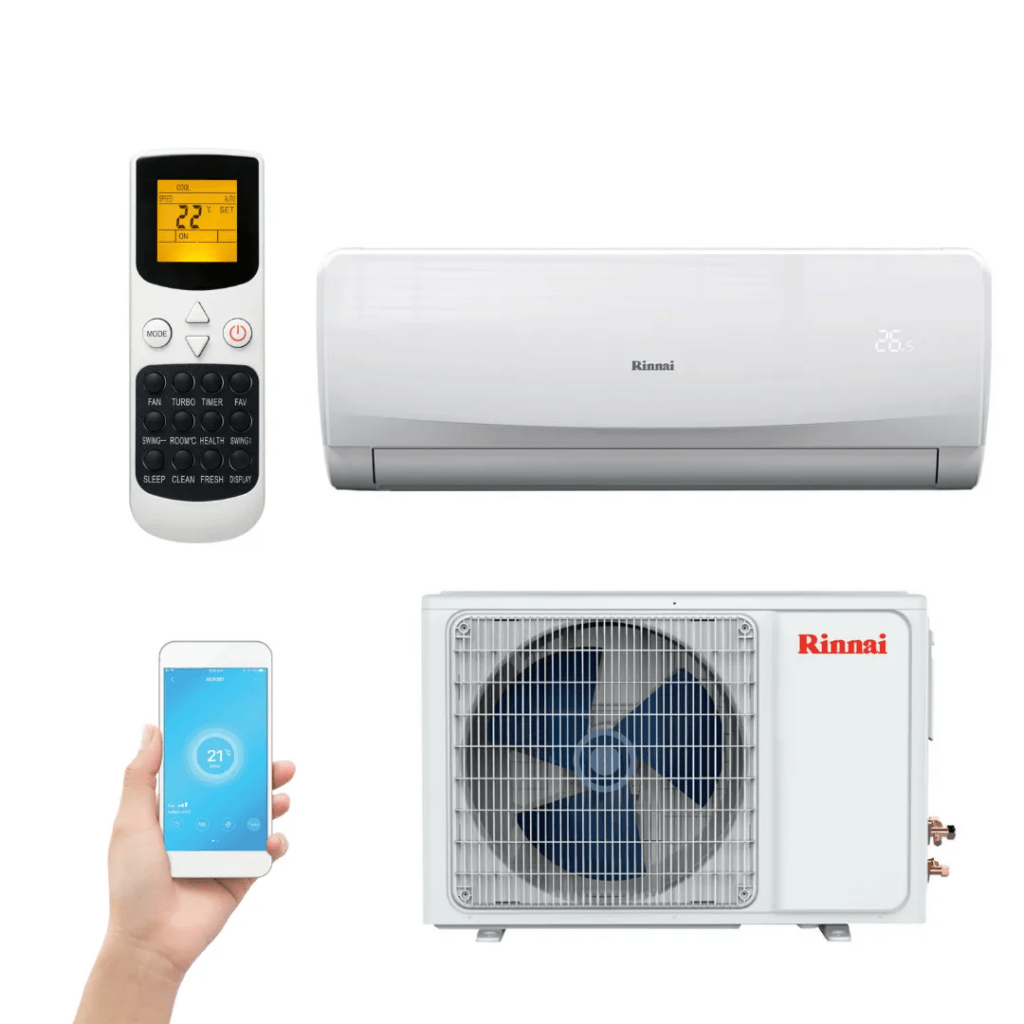 Rinnai manufacture a wide range of air conditioners including Hi-Wall Split Systems and Ducted Systems. Rinnai Split systems are quiet and cost effective. All models feature WiFi so you can control them with your smart phone, anywhere! Imagine being able to turn your Air Conditioner on before you even get home. The D series features a cleverly designed indoor unit that can be easily dismantled by the owner for complete cleaning. Quiet and highly efficient reverse cycle air-conditioning for a single room or entire house.
We'll find the right system to keep you comfortable…at a price that will suit your budget!
Want to get an Ergon Cashback for installing an Air Conditioner? Yes, you read that right, if you live in the right area and choose a qualifying Air Conditioner, you can be eligible for up to $400 cashback from Ergon through their Peak Smart program. Climatecare Electrical are accredited Peaksmart installers and guide you through the process. You can read all about Peak Smart here.
Climatecare Electrical is a licensed refrigerant handler and trader. ARCTick License #AU41653