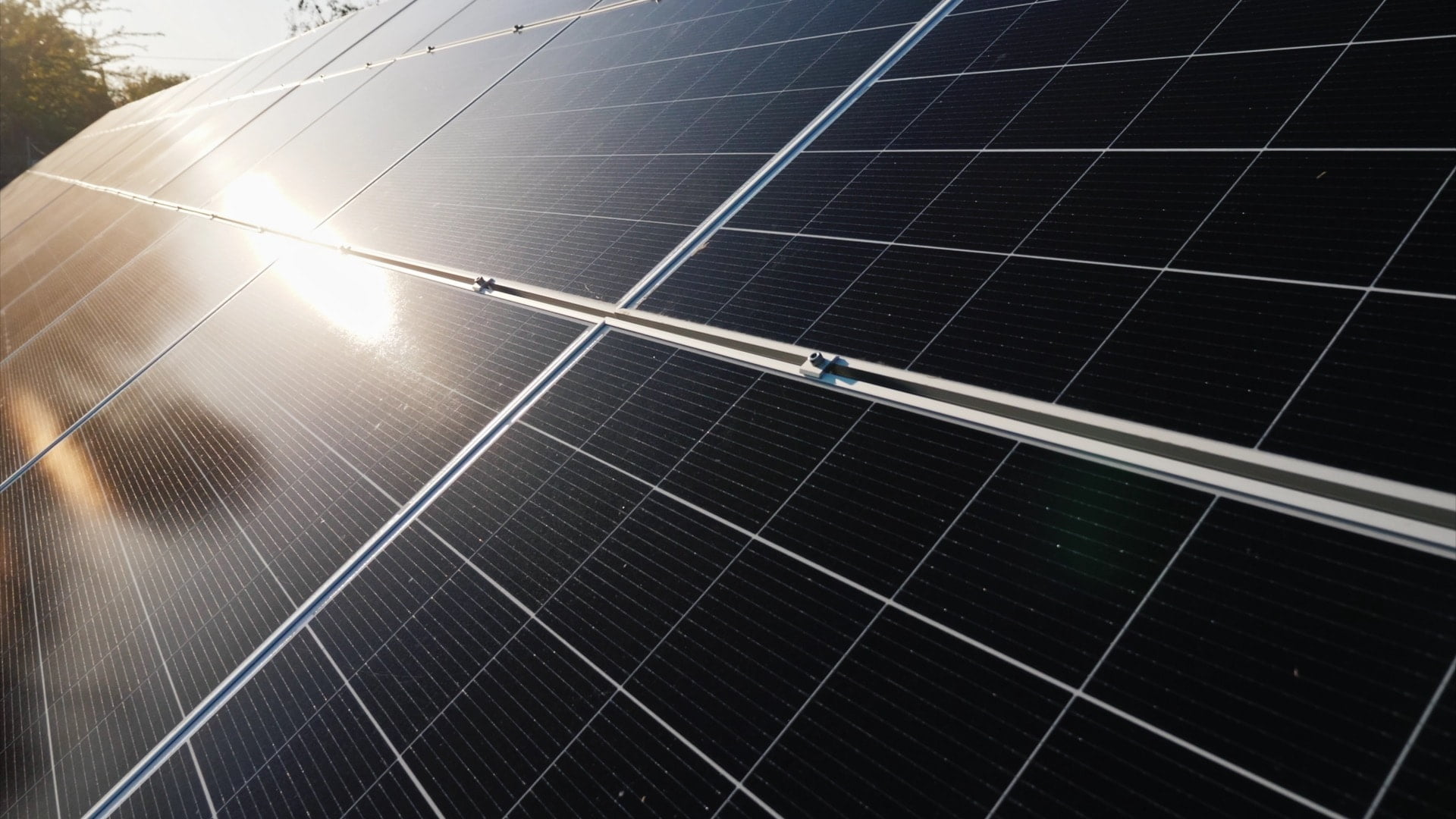 Make the sunshine work for you
Take $1000s off your power bill and start saving today
Solar Power
Looking to reduce your power bill and help out the environment at the same time?
Hot Water
Get a hot water system that uses the latest tech to heat more efficiently, and save you money.
Air Conditioners
When quality, reliability & neatness is important you can't go past an air conditioner from Climatecare Electrical.
Electrical
For an on-time electrician, Climatecare Electrical are your first call.
Rockhampton's most trusted solar experts
Don't believe us – check our Google reviews and see for yourself.
If you've heard us on the radio, you've no doubt hear Andrew say, "We genuinely care". And that's because it's true!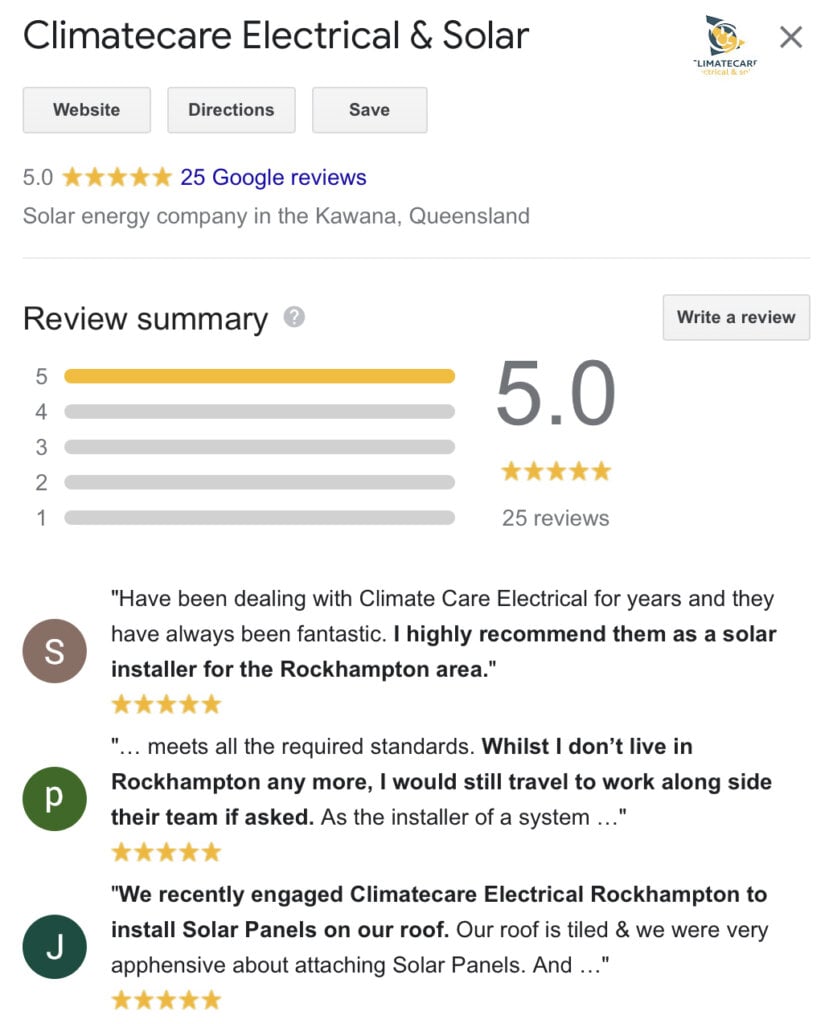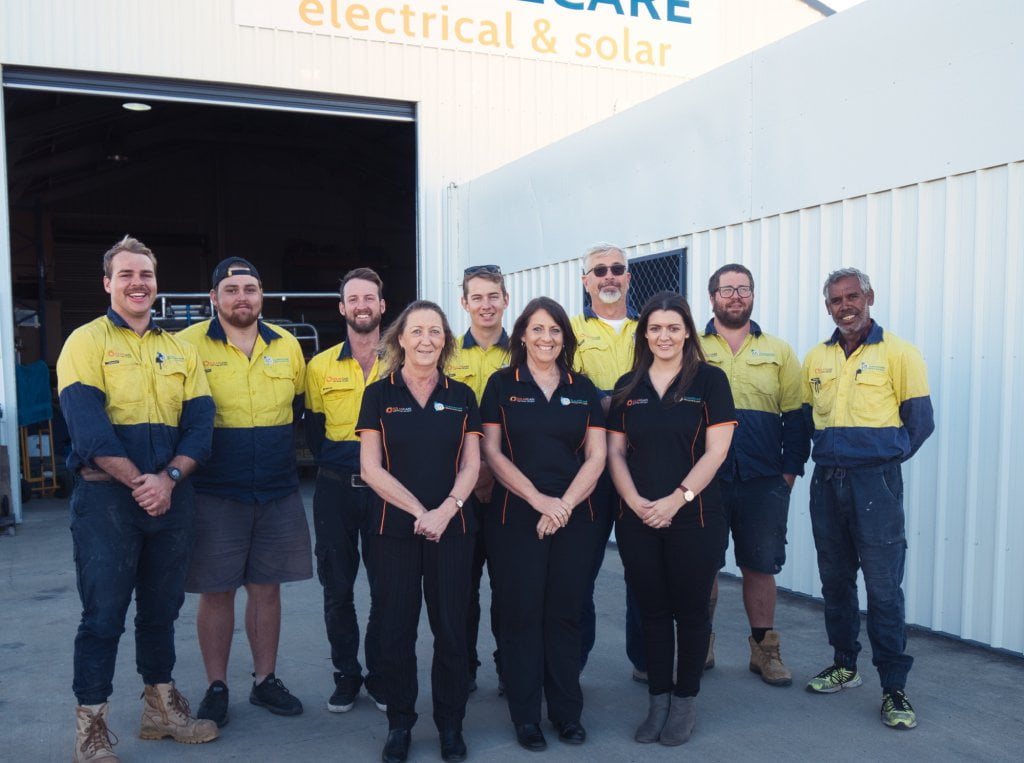 Your local team
At Climatecare Electrical & Solar and SOLARGAIN Rockhampton, we are experienced electrical contractors serving the electrical installation and service needs of homes and businesses throughout Rockhampton, Yeppoon, Emu Park, The Caves, Gracemere and Mt Morgan.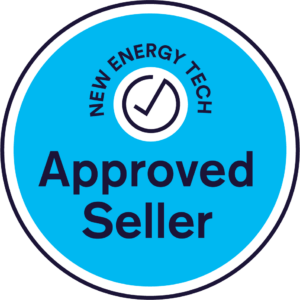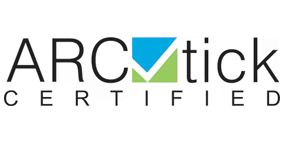 As Authorised distributors for SOLARGAIN, we are a Clean Energy Council Approved Retailer based in Rockhampton. We also cover the Central Queensland region Emerald, Blackwater, Duaringa, Moura and surrounding areas.
We specialise in all aspects of Solar Power, Off Grid Solar, Air to Energy and Solar Hot Water PLUS we service what we supply as well as other systems. As Master Electricans we service your Electrical, Hot water, Air conditioning and Solar System needs for both residential and commercial properties.
Unlike most of our competitors, all our installations have a CEC accredited electrician onsite throughout the installation, not just at the start or the end. We have our own in-house, accredited electricians too, so you can rest easy in the knowledge that your installation is top quality and above all, safe.