An innovative solar solution for challenging sites.
At a glance:
Challenges
Limited Installation space for PV Panels
Strict Flora Control
High Landed Diesel costs
Very High Power & Energy demands
Sensitive Environment
Benefits
Relatively low setup cost
Low payback period
Retrofits to any generator
Reduces diesel consumption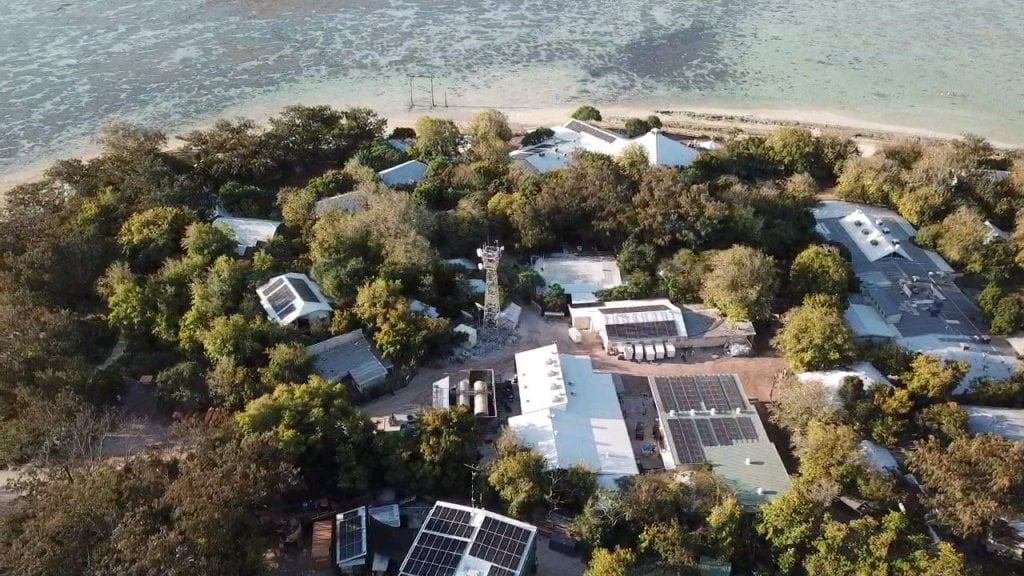 With ever increasing fuel costs, we were keen to find a way to reduce our diesel usage, whilst continuing to meet our environmental obligations

Andreas Supper, GM, Heron Island Resort
Objective
To reduce running costs and emissions and help meet environmental KPI's on an Island location on the Great Barrier Reef.
Solution
With limited roof space and no available land for ground mounting solar panels, a solution had to be found that allowed the use of solar power that didn't require a traditional Inverter/ Battery configuration. – The Solar Diesel Hybrid.
Benefits
Since there are no batteries or battery inverters, the setup cost is comparatively low
Relatively low payback period
Can be retrofitted to any generator
Reduces diesel consumption by dynamically adjusting solar penetration to maintain a minimum safe load on the Genset.
Heron Island Resort
Located 80km off the coast of Queensland, Australia, Heron Island is a small coral cay on the Great Barrier Reef. Part of the Bunker Group of Islands, Heron Island features excellent reef diving straight off the beach and is home to a resort and research station. As a national park and significant breeding site for thousands of migratory birds, Heron is subject to strict environmental controls which include land usage, flora and fauna protection and limits on tree pruning.
The resort is powered by 3 Cummins 300Kva Gensets with paralleling capability. Although this system was able to automatically start and synchronise gensets, a combination of highly variable loads, poorly programmed controllers and lack of diversity in genset size meant that quite often a 2nd genset was running for very little demand.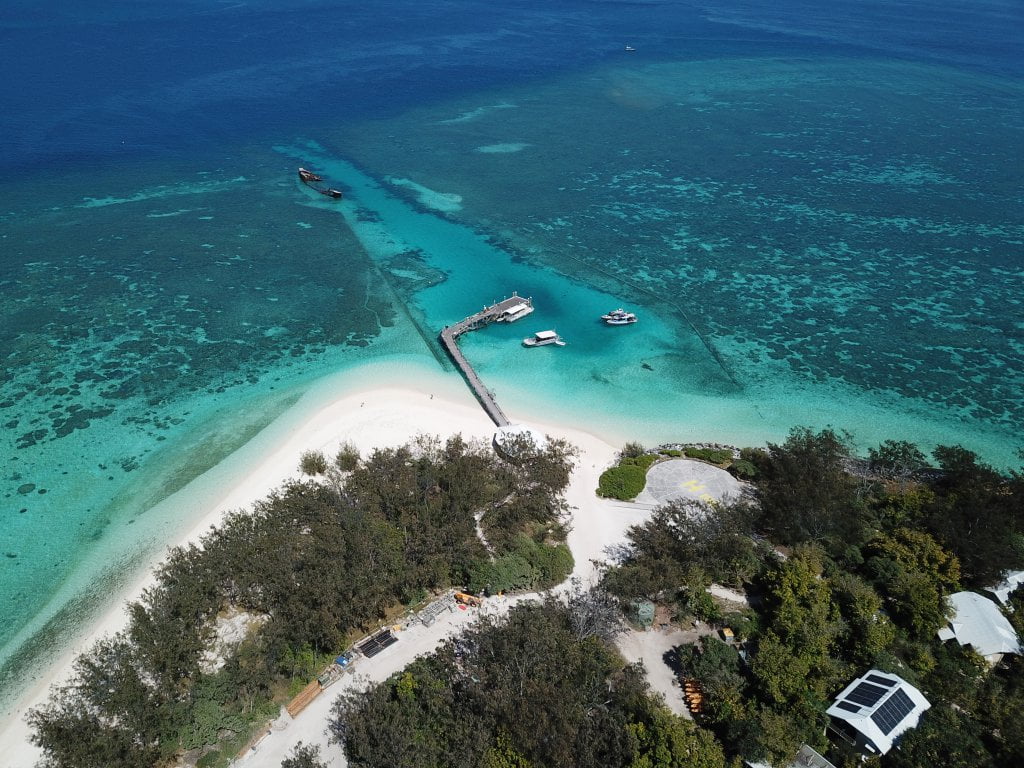 Resupply to the island is via fortnightly barge from the mainland, an arduous 12h journey that has to be timed to match tide conditions. For this reason, the cost to land diesel on the island is generally about double mainland prices and the resort gensets consume 45 litres per hour.
Having recently completed the refurbishment of Heron's sister resort on Wilson Island, Climatecare Electrical was approached to develop a solution to use solar power at the main resort.
In 2019, is was costing over $1000 per day just to keep the lights on
Solar Diesel Hybrid
The scenario is that the site requires 300kW/h in Summer yet we can only generate about 150kW/h with solar. This precludes a traditional solar / battery setup which would require about 360kW as a minimum. But this doesn't mean that solar can't be used to at least reduce diesel consumption, since it cant be eliminated all together.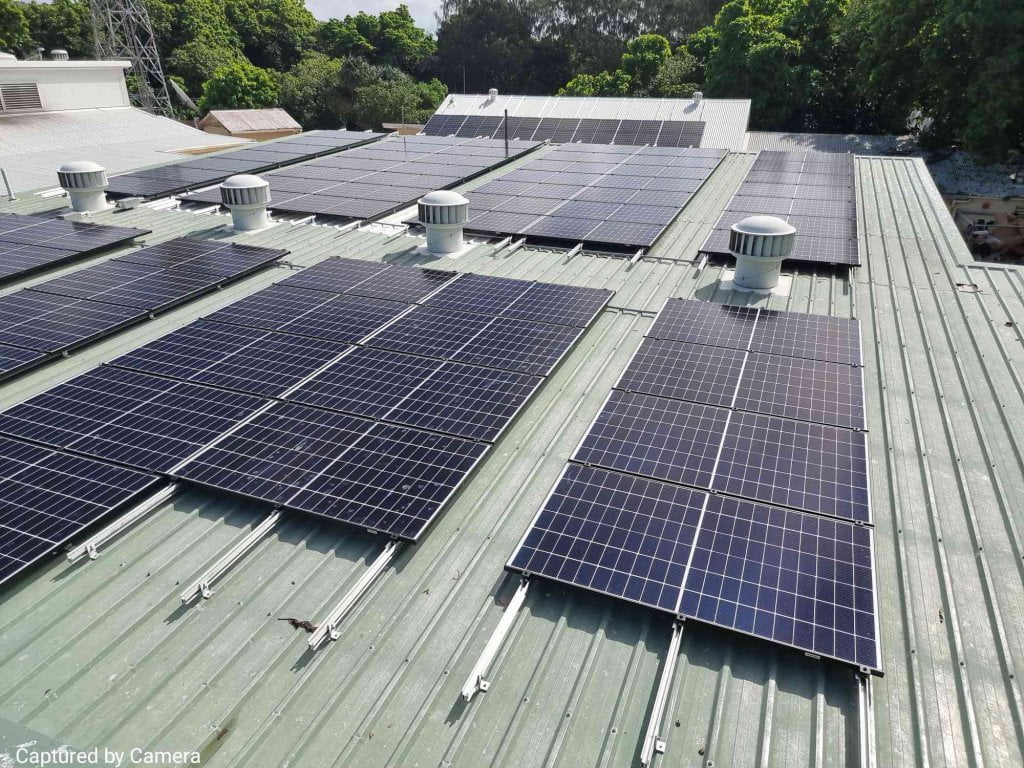 Using a state of the art Renewable Energy controller, Solar PV can be injected into the Diesel Microgrid, thus reducing the demand on the gensets. The reduction in load from 90 – 100% to just 25-45% can have a substantial impact on fuel consumption depending on the particular genset.
The Hybrid Controller throttles the solar input, to maintain a low, but safe load on the genset.
Keeping an eye on the sky
The sun doesn't always shine brightly, even on a tropical island, there had to be some mechanism to deal with the drop in Solar output from Cloud Cover.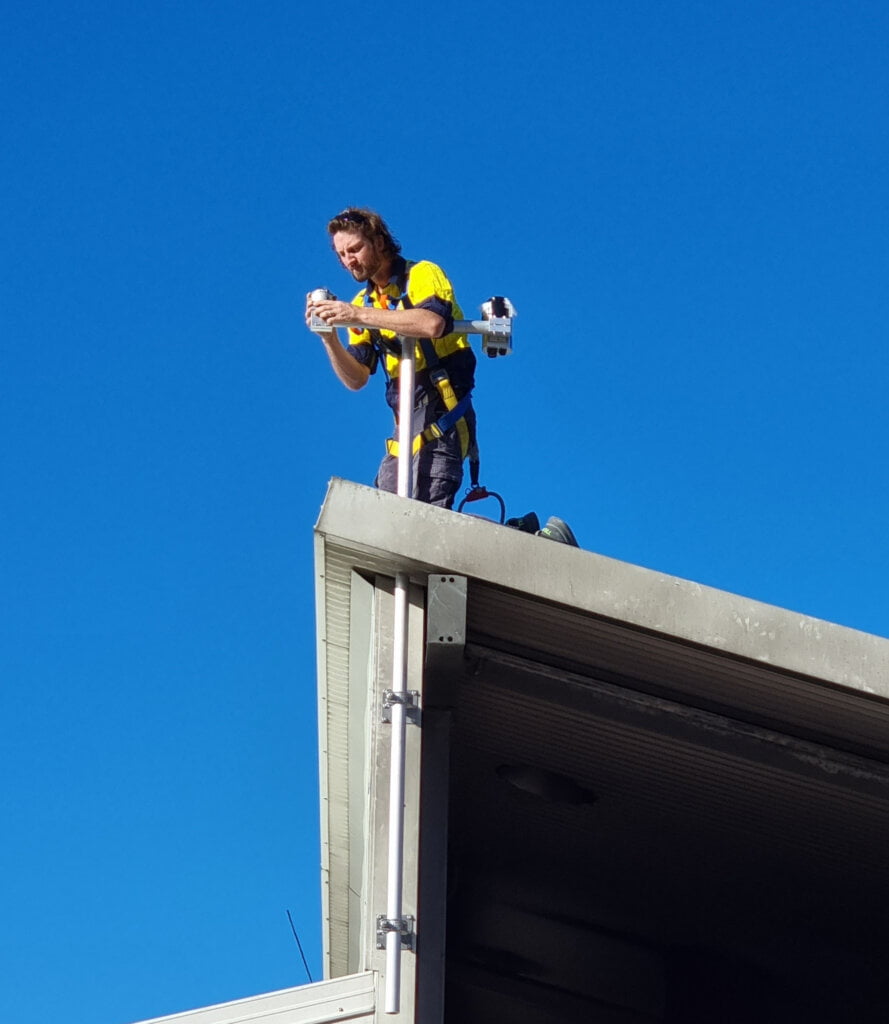 A Cloud Camera was installed to monitor the sky over the site in real time.
Using proprietary software, the Cloud Cam is able to predict when a cloud will move over the site and how long it will stay there.
This information is fed to the Hybrid Controller to allow it to make smart decisions about how best to maintain power to the site.
The controller can deliberately ramp down the PV output and ramp up a generator or shed non-essential loads to ride through the cloud event.
Reduce demand
An optional feature of the system is the ability to automatically shed non-essential loads to help ride through cloud events or peak demands.
Right knowledge – right people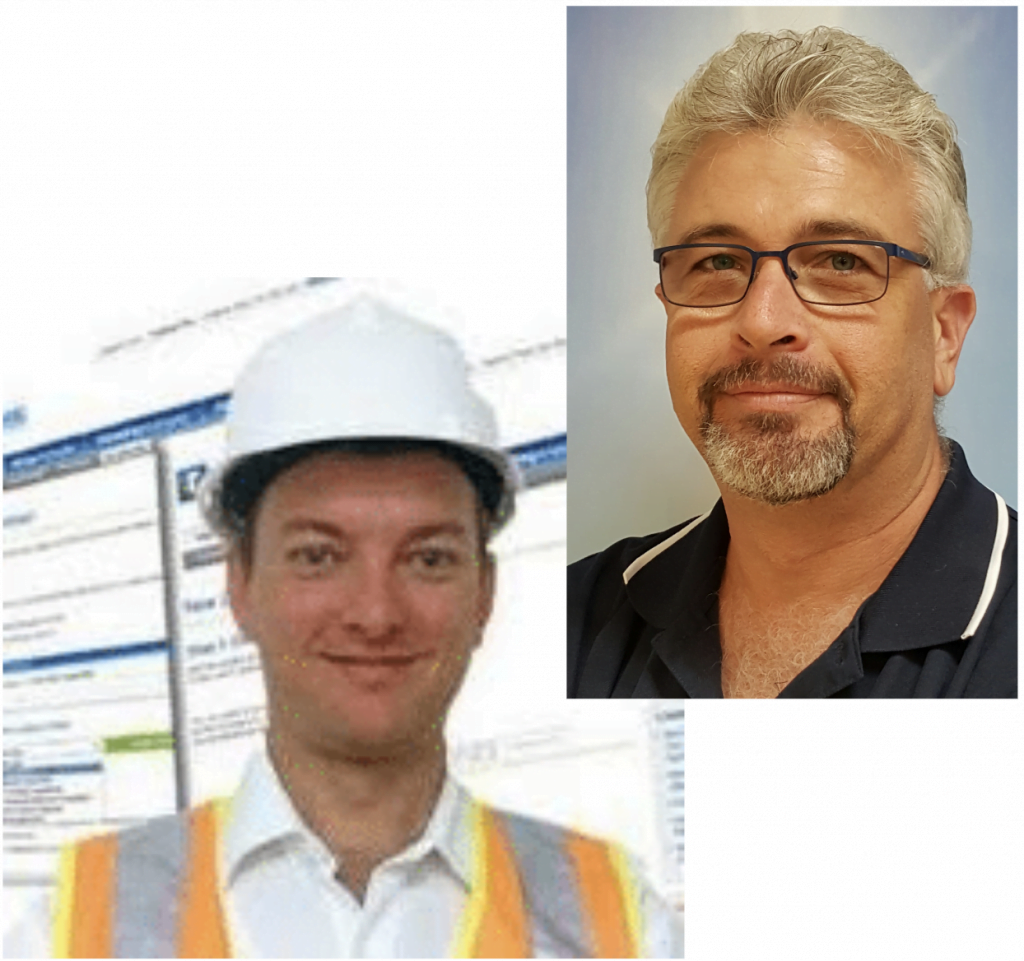 Of course, all the technology in the world won't help if it isn't implemented properly.
This project was a success due to the collaborative efforts of its architects,
Electrician & Systems Engineer, Andrew White, Electrical Engineer Adrian Clarke, and our Logistics Manager, Sue Brazier-White.
About Climatecare Electrical
Climatecare Electrical & Solar specializes in high-quality, innovative, Remote Area Power solutions and energy efficiency.
Our skills and knowledge of Stand-Alone Power Systems are highly respected and we have a reputation for thinking "out of the box" and finding novel solutions to our client's needs.
Our dedicated project delivery team have successfully delivered many projects on Heron Island, Wilson Island, Keppel Island, Thursday Island, Curtis Island, Quoin Island and One Tree Island.
In 2022 Climatecare Electrical & Solar won the State and National Titles for Energy Efficiency Project of the Year at the Master Electricians Industry Excellence Awards for this Project.